Why Are We Here?
The Newark Valley Music Boosters is a group of parents, students and community members who are interested in supporting Newark Valley High School's extensive music program. We assist with instrument supplies or repairs, equipment, apparel and other expenses when funds are needed. Our goals include helping music students offset costs for solo festivals, competitions, trips and other music-related events. We are always looking for parents, guardians, community members and students to help.
With our help, our talented and energetic music directors can continue offering wonderful and challenging programs for our youth. Be a part of it!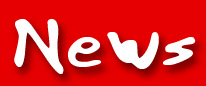 Music Boosters Contributions
In addition to the hundreds of valuable hours donated by Music Booster members, the group also helped coordinate events in which students could raise funds for their annual music competition trip. Other fundraising activities, like t-shirt sales and the concessions and donations at concerts, helped fund a number of needs and items in the past.
Portable Sound System
Djembe Drum
All County Lunches
Hats for Jazz Band
Vests and Ties for Men's Chorus
Jewel Griffith Scholarship Fund Contribution
Senior Recognition
This amounts to over $2,000 in funding each year for our NVHS Music program. We are looking forward to another great year. Be a part of it!
Upcoming Fundraising
TBA
For a full list of NVHS Music related events, please visit the Music Events page.